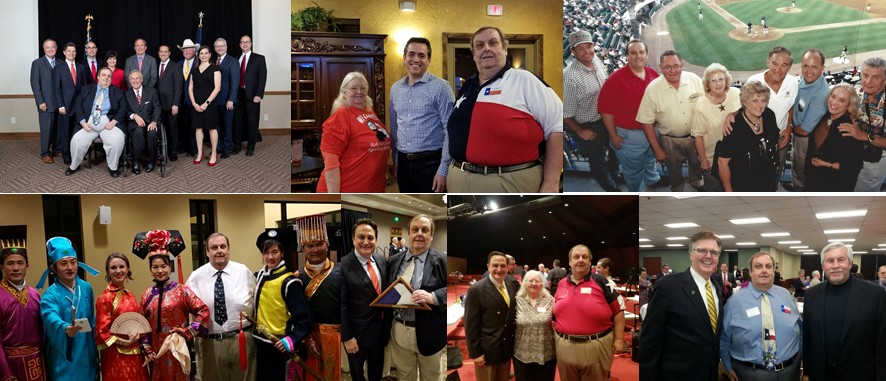 Bill Fairbrother Announces Re-Election Campaign for
Senate District 5 State Republican Executive Committeeman
Former Williamson County Republican Party Chairman, longtime Senate District 5 activist, and current SD 5 SREC Committeeman Bill Fairbrother announced his re-election campaign for SD 5 State Republican Executive Committeeman.
Even though much of his first term on the SREC has been spent reacting to either covid or his broken leg (compound, open tibia/fibula fractures with infection and wound care concerns), he's have learned a lot, and contributed to helping unite our SREC and party behind Chairman Rinaldi, and respectively asks for your vote on Friday morning in our Senate District 5 Caucus.
He proudly serves on the Rules, CRC (candidate resource comittee), and Election Integrity Committees. He also Chaired the proxy committee for one SREC meeting this year, and was recently appointed by Chairman Rinaldi to chair the State Nominations Committee at our upcoming state convention.
"I have been attending Senate District 5 Leadership meetings since 1996, have served as Williamson County Republican Party Chairman for over twenty years, have mentored and helped train new county chairs, served in several positions within Senate District 5 Leadership over the years, and am completing my first term on the SREC. I created the Senate District 5 webpage as well as the Senate District 5 Facebook group, and will continue to work to improve openness, transparency, and communications for all Republicans within SD 5.
Over the years, I have received many awards in recognition of my efforts on behalf of the Republican Party, including the 2019 John R Carter Distinguished Service award and the Steve Munisteri Award. I am particularly proud to be the 3rd recipient of this prestigious award following Steve Munisteri himself and Amy Clark.
After prayerful consideration, and enthusiastic reactions and pledges of support from activists across the Senate District, I have decided to seek another term as your Senate District 5 SREC Committeeman. The election will be held on Friday morning, June 17, at the 2022 Republican Party of Texas State Convention in Houston.
For those that know me, I humbly ask for your support and vote. For those that do not know me, I look forward to meeting you as I travel across the district."
Endorse Bill by clicking here!
Click here to view a photo album.
Political activities include:
Delegate, Republican Party of Texas State Convention, 1986, 1988, 1998 - 2022. Alternate in 1996
Alternate Delegate, 2000 Republican National Convention in Philadelphia
2012 Republican Presidential Elector for Congressional District 31
Founding President, Williamson County Young Republicans
National Committeeman, Texas Young Republican Federation (1997 - 1999)
Regional Vice Chair, Young Republican National Federation (1997 - 1999)
1999 Recipient of the John Carter Distinguished Service Award
1999 Recipient of the Steve Munisteri Award for distinguished service to the Republican Party of Texas
Served as election judge/clerk, Early Voting ballot board member/judge in numerous elections since 1986
Charter Member and Past President, Williamson County Republican Club
Served as Treasurer of several PACs.
Past State Republican Executive Committee Liaison and Legislative Director, Texas Republican County Chairmens Association
Organizer/Volunteer on multiple local, state, and national campaigns
Past Member, State Republican Executive Committee Organization and Finance Committees
Current Member, State Republican Executive Committee Rules, Election Integrity, and Candidate Resource Committees
Served on numerous other appointed and elected positions with College Republicans, Young Republicans, Williamson County Republican Party, Republican Party of Texas, and other Republican organizations
Taught training classes for party chairs, precinct chairs, and election workers
Bill Fairbrother
512-577-1620
bill.fairbrother@gopusa.com



Please send all comments about this page to bill.fairbrother@gopusa.com
Last updated: 5/15/2022